How much retail space is enough for a cannabis dispensary?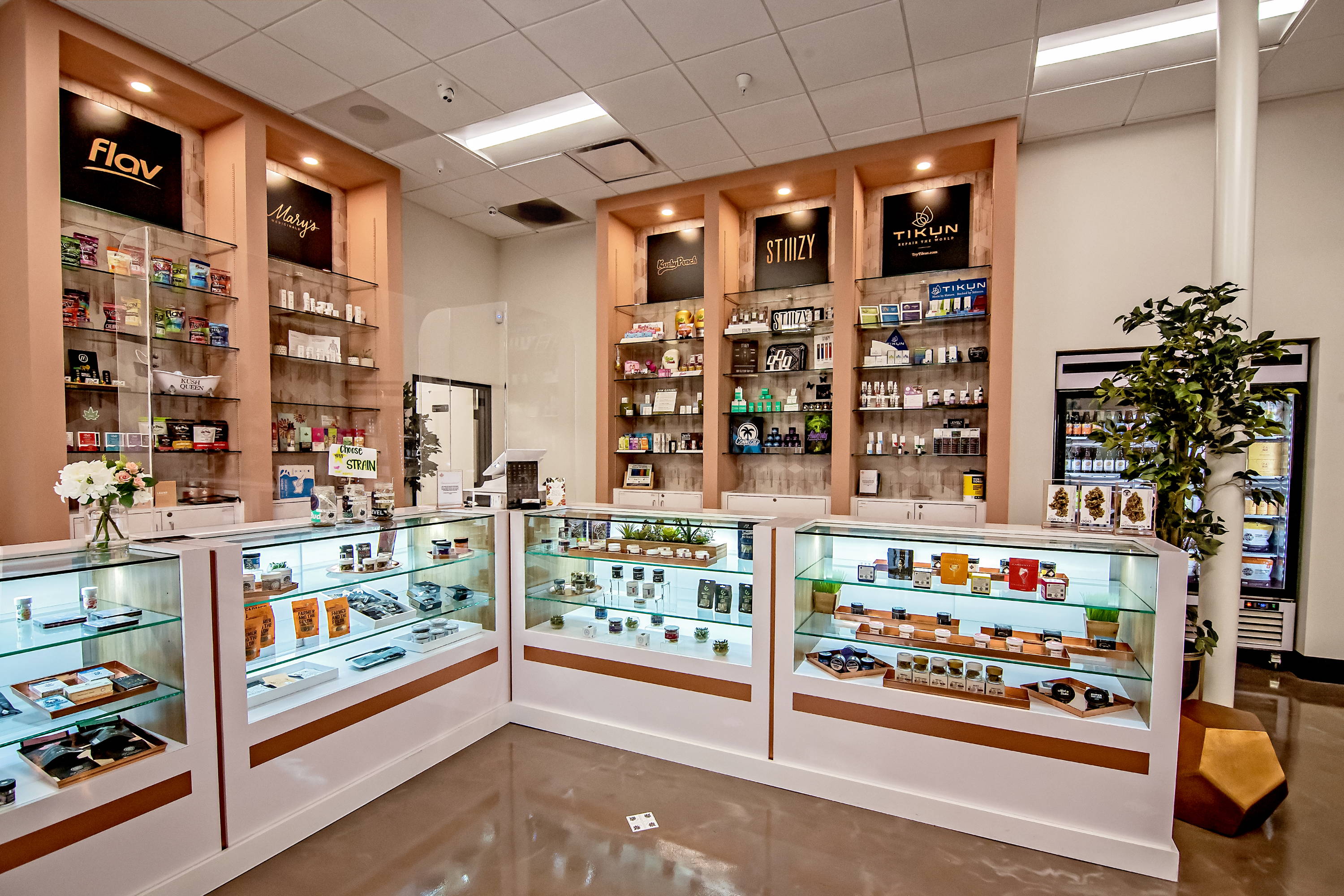 OK, let's be clear, we're not talking about the flower, but rather the evolution from 'illicit' to 'mainstream' consumer good. There has been a lot of discussion lately on nearly all industry platforms and by industry folks themselves regarding the evolving shopping environments for retail purchase of cannabis. Some would argue, down-and-dirty is good enough and there is not sufficient profit to warrant an elevated shopping experience. Others, in contrast, would argue an elevated shopping experience is necessary to transition cannabis - in all of its forms - to a more traditional shopper and likely not a current user or frequent user of the product.
So, what's the real answer?
Only time will tell for sure, but what we can say is history favors an elevated shopping experience to compress the industry maturation cycle and attract those slow to arrive 'new shoppers' to this burgeoning industry. History will also show, in other industries, both illicit products to legal, and more traditional new product launches, the sense of safe, clean, and normal is something that does quickly align and fuel a new industry's growth rate. Through this expedited growth trajectory to normalcy in the markets place, the retail environments will continue to be more elevated, the supply chains will become more dependable, the growing (manufacturing) cycles will more quickly enjoy parity with consumption patterns that will ultimately grow through the elevated shopping experience offers non-users a chance to shop and maybe buy.
Going back to the original question...
How much (or how fancy) should the retail experience be? How much should a single-store operator, or a multi-site operator, spend per square foot or per store? This will be something that remains unsettled for a while, but we clearly understand the laws of supply and demand in current markets. And, human nature, time and time again, demonstrates people prefer nice things, nice places, and nice people over less desirable shopping environments as well as shopping environments that favor legacy models. Following that logic, if the industry can quickly attract 'new users' with upscale shopping environments in secure settings, more will follow. As that happens, the price of wholesale products will increase based on demand, supply chains will react to balance those forces and the market will normalize. This is irrefutable science and happens in nearly all new or vastly recast industry's around the globe.
All of this leads us to say...
Whether you're an upstart entrepreneur getting your first store open, a multi-site operator, or even a burgeoning chain retailer, the better the location, the better the shopping environment, the better the shopper. Logically, that would lead to higher per customer sales, higher percentages of 'new users' being attracted to the location and ultimately more revenue to reward those investing in sustainable growth through known retail behaviors over a quick buck in a subpar shopping environment. Anyone investing their future in this exciting new industry would be chasing long-term growth and sustainability that only comes from full acceptance of the product by the American public and clearly this is fueled almost exclusively by the 'perception' of the product which starts at either the cash register or the drive-by non-consumer assessment of the location's outward presentation of the industry. So, let's do this thing!